Sampaloc Cove (Outreach Program w/ Lighthouse Legacy Foundation)
When I made a career pivot early 2015, I decided to come up with a reverse bucket list. Flexibility in work hours and locations gave me the chance to experience new things and it got crazier as new opportunities got thrown my way left and right this year.
New cars I wouldn't even think of riding sometimes got me in the driver's seat for Opus Macchina. New destinations were discovered for both Opus Macchina and Get Lost. Relationships were forged with the most unlikely of people (for me anyway).
And the best part about it is I got to share a lot of these firsts with my family. I may work longer hours now but having my family (even kids) be part of it for the most part is a big plus to the equation.
And so, as we end 2016, I'd like to share with you a few realizations (or reminders) that hit me while I watched my child asleep in her dad's arms on the boat from a recent trip to Sampaloc Cove.
That I am braver than I think I am. I think the non-swimmer Aquarian me would agree after these last few water experiences. That in a lot of situations, saying YES is way better than saying NO. Even if it sometimes gets me into trouble. Even if sometimes I don't feel up to it. And even if it scares the sh*t out of me.
That ended relationships can be blessings in disguise because it opens you up to new people and better experiences.
That for every low, there's a high. The year went by with a lot of hiccups but we're still standing. And every time we met a big curve, we were pulled back in the right direction with another big project, another wild idea, another opportunity --such as the one given to us by The Lighthouse Marina Resort Legacy Foundation. They promote and advocate cleanliness of our shorelines while helping out the people in their community.
There are several beautiful coves in Zambales, Sampaloc Cove being one of them. Since it's quite accessible from Manila, the more popular coves like Nagsasa and Anawangin have encountered waste management issues and the foundation of Lighthouse aims to educate people on proper outdoor ethics and sustainable living.
We were fortunate enough to be invited to the foundation's yearly tradition of spreading Christmas cheer to the indigenous tribe living in Sampaloc Cove. Gift giving and sharing a simple meal together was part of the program. Of course, it was also a chance to remind the community about proper waste disposal.
You know that it has been an awesome day when you lose track of time. When you stop filming and just lose yourself in the moment. When you fall during the middle of the hike but you pick yourself up right away to get to the beautiful destination promised at the end of the walk. Nicks, scratches and insect bites are just minor trade offs in exchange for what's to come.
When you don't care about ripping your favorite denim shorts because you want to slide down the rocks with your kid and when you trust complete strangers at the end of the slope to catch you because you can't swim. And when you realize that you are blessed with so much more than what you deserve.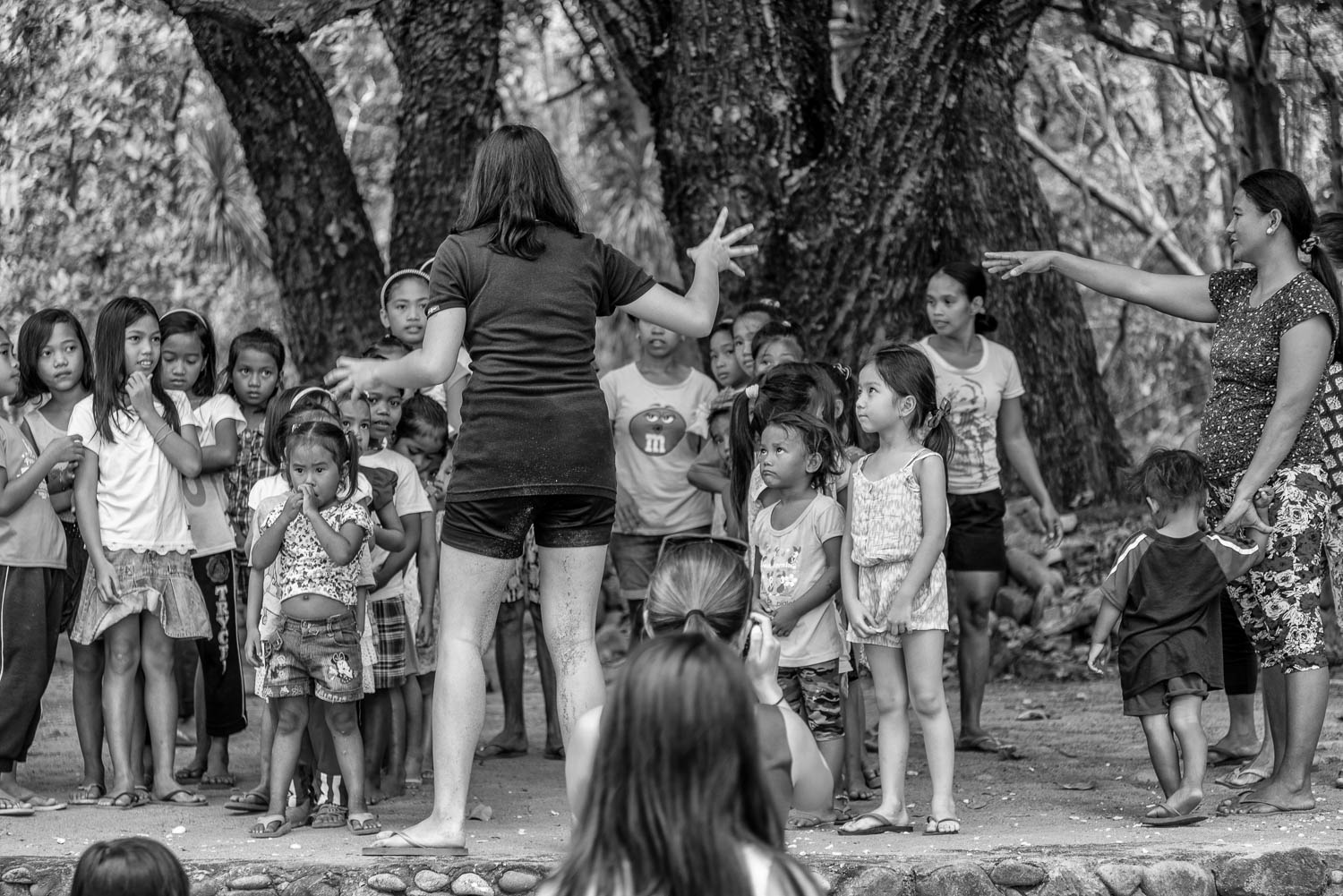 Thank you so much to The Lighthouse Marina Resort Legacy Foundation for ending our year with another set of firsts. We'd also like to extend our sincerest appreciation to Toyota Motor Philippines and Mazda Philippines for providing the cars for this trip! Check out our journal entry about the Toyota 86 on Opus Macchina (Mazda SkyActiv R entry coming soon).
TIME TO TURN off the hustle button for a couple of days to enjoy the company of friends and family. See you all with a bigger and better Get Lost in 2017! HAPPY HOLIDAYS!