To the Hills and Beyond (Bohol)
We always try to explore someplace new when scheduling trips but it seems like Bohol is something that we end up revisiting every so often. First time we went was back in 2013 for the birthdays of my husband Miguel and daughter Natalia.
Aside from the usual Loboc River Cruise and visit to the Tarsier Conservation Area, we just hung out at Amorita Resort and Alona Beach during this first stay. This was still during our pre-Get Lost days when we'd be happy settling in just one area without bothering to explore the place.
Second time we went to Bohol was in 2015 and we again stayed at Amorita Resort (yes, we really love this place) and spent New Year's Eve there with family. New places visited were Balicasag and Virgin Islands.
Virgin Island took my breath away with its long stretch of white beach during low tide and crystal clear waters. No shady area though so be prepared with your sunblock! Make sure to leave before the beach sinks when high tide comes.
Our latest visit to this beautiful island was earlier this year for a cousin's wedding so aside from enjoying the sights we also got to enjoy the company of family. See any familiar faces in the video below?
And yes, 90% of the places we visited were new to us. Our first night in Bohol was spent in a backpacker's hideout called Chill-out Guesthouse in Panglao. It's cheap BUT clean and the staff was very accommodating and pleasant to deal with.
Since we planned on doing a lot of activities for the first couple of days I decided that a more practical lodging would be to our advantage since we'll be staying there just to sleep before heading out at the crack of dawn the next day. Check out our itinerary by 10 y/o Talia!
We woke up at 3AM to take a two-hour car ride going to Danao's Sea of Clouds. This tourist spot was discovered sometime 2016 and has been gaining traction since then given that it's a very easy climb to the top.
It took us about 15-20 minutes to get the highest point and it's the perfect place to hike with kids. We were five in the group and we got two tourist policemen with us along with two tour guides.
Next up was Danao Adventure Park. You can grab breakfast here right after Sea of Clouds and before doing the activities at the park. Just a warning though -- if you're going bungee jumping or zip lining then better schedule your breakfast after the activity.
Us girls were supposed to try out the zip line . . . until we chickened out. It didn't help that the husband kept on shaking his head every time we'd say we were going to do it. Yes, he's definitely not a thrill seeker. So we ended up riding the cable car instead.
Note to self -- next time just go for the zip line. You'll be crossing the same barf-inducing drop anyway and the zip line is actually faster getting to the other side. And we absolutely should try the caving and root climbing activities next time!
Bohol is known for it's Chocolate Hills but we only made an effort to see it on this third trip since it was on the way back to Panglao. When we want back in February it was matcha (not chocolate) and the crowd was horrendous so we just stayed for a few minutes.
Another place that I'd like to explore when we go back to Bohol is the town of Bilar. Due to time constraints we were able to go to just one attraction in this town which was the man made forest. There are other beautiful areas I'd love to visit next time such as the Logarita Swimming Pool and Rajah Sikatuna National Park.
The story behind Bilar's Mahogany Man Made Forest is quite interesting. This beautiful two kilometer stretch was established as a reforestation project to replace cut trees and to help alleviate flooding in the area. However, some say that mahogany trees cannot thrive in the Philippines and this in turn makes this beautiful forest a bio-diversity dead zone.
Home sweet home away from home.
Yup, you guessed it. We spent the remainder of our stay in our favorite Amorita Resort and Alona Beach where we enjoyed the company of family who were also there for the wedding. Eat, swim, drink and repeat was the itinerary for three days.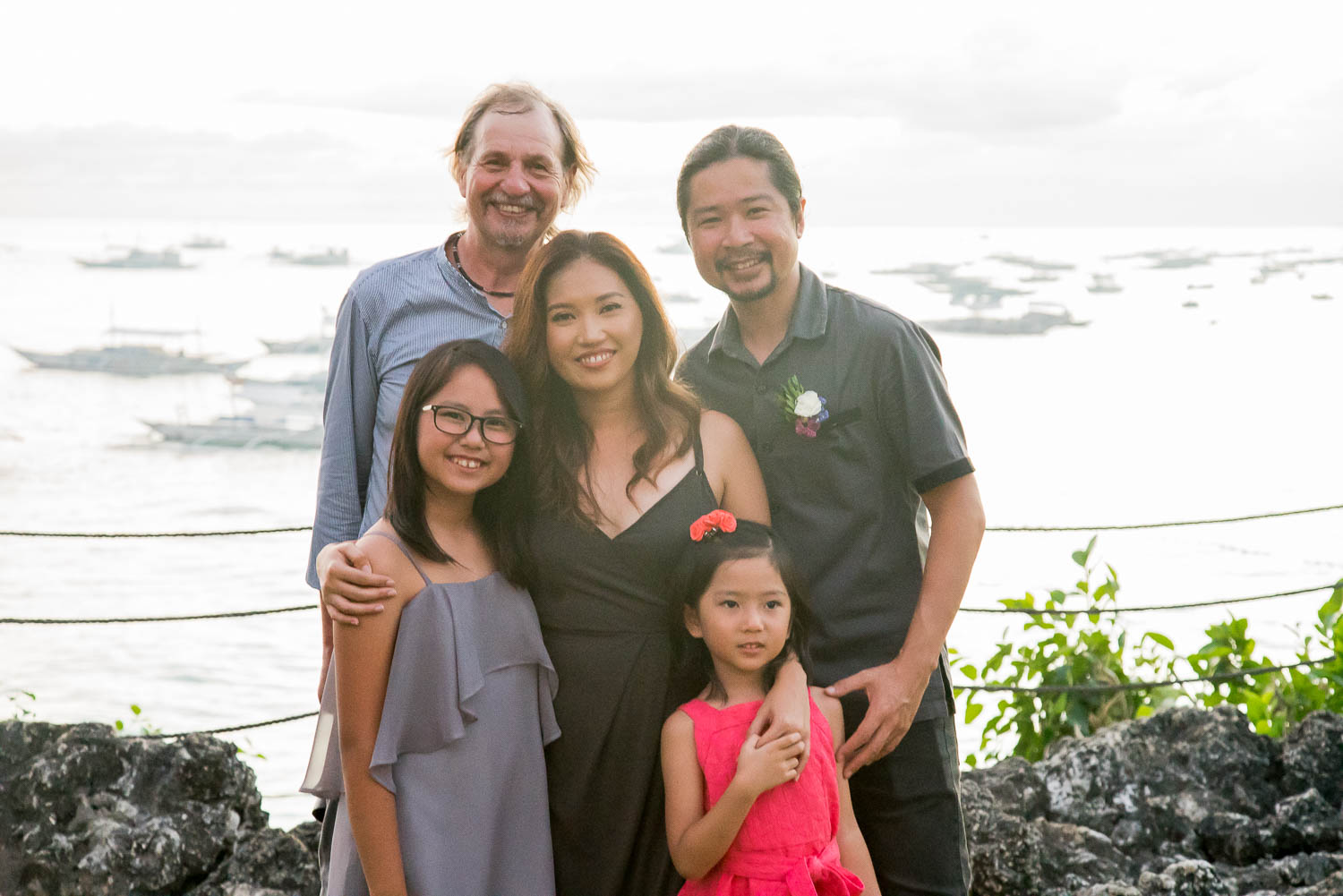 The first thing that my trainer told me after my vacation was, "Tumaba ka." ("You gained weight.") with a non-approving look on his face. But, but, but how can you say no to Bohol Bee Farm's ice cream, all the fresh seafood displayed along the beach and everything that Cresencia Cafe has to offer???
unplug. rewind. recharge.
My family will always find a reason to go back to Bohol. Aside from the familiar haunts that we love, there's also something new to experience and discover. It's a great place to slow down and forget about our fast paced city living giving us another boost to get through the next few months of work. Until then, see you next time, Bohol!