Road Trip: Rural Address, Urban Experience (Sta. Rosa, Laguna)
weekending
Weekends usually mean road trips for us and for this particular day we decided to stick to somewhere relatively close and visit Sta. Rosa.
The Nuvali area in Sta. Rosa is popular for their recreational complex which offers paths for leisure biking, off road trails for mountain biking, a water sports facility for wake boarding, a huge pond for koi feeding, and more. For yesterday though, we decided to keep things a wee bit slow to take a break from the fast paced city life and experience the new attractions in the area.
First up is the new The Farm Organics branch in Solenad 3, Nuvali. I've been a fan of this joint ever since they opened their first restaurant in Alabang which was 15 minutes away from where I used to work. That left me just 30 minutes to order AND eat just so that I'd have that other 15 minutes to go back to the office. Never mind that I'd have to wolf down my food — at least I went back to the office with my tummy happy and full.
I took the family with me when they opened their BGC branch and they loved it as well! Our favorites are the burgers and steaks which come from free-range cattle from their own Masbate farm. With their hashtag #healthierthanmost, The Farm Organics is the first and only local supplier to offer certified organic grass-fed beef in Philippines.
So what's new for Tom and Tanya Favis, the dynamic duo behind The Farm Organics? We heard that they'll be opening another branch sometime in June/July and it's going to be easily accessible from where I live and work. Oh no, another reason to not go on that diet. And oh yes, now I can actually walk going to The Farm! They've also expanded their menu to include callos, beef belly, and more. Best news for me though is hearing about their Masbate farm opening to the public. I foresee a Get Lost in Masbate coming soon!
Next up is Makerspace Manila, also in Solenad 3. Get your hands dirty and make stuff — whether it be a 3D printed toy, a mobile robot, a painting, a rocket ship, a house with electronic bits or whatever you fancy.
It's a great place for kids to learn what they don't usually learn in school — innovation, logic and technology. Here you'll meet kids as young as 8 y/o who are already into electronics and coding.
And yes, old dogs can learn new tricks (I must make that my new mantra). Makerspace Manila also takes on adult students, experienced or otherwise, to also learn, share, create and invent with other like-minded people within the community.
When we visited earlier, their team was busy preparing for a huge event this coming week, hence the mess, but I think it adds charm to the space. I think it's quite difficult to keep things tidy when these guys are always on invent and create mode!
when art and food and unite
Last for the day was a trip to the nearby South STREat (or STREat: Gourmand Container Park) which launched today. An offshoot of the famous Maginhawa food destination, STREat offers old favorites like Tatang's boneless lechon from Cebu and milkshakes from Starr's. We were already overwhelmed with the 24 food stalls but we heard that this is just phase one. Phase two coming soon!
Our favorites were the ribs from Rockin' Ribs and the mac n cheese from The Mac N Cheese Company. I'm adding to my calendar another visit to this joint because I need to eat everything that this place has to offer.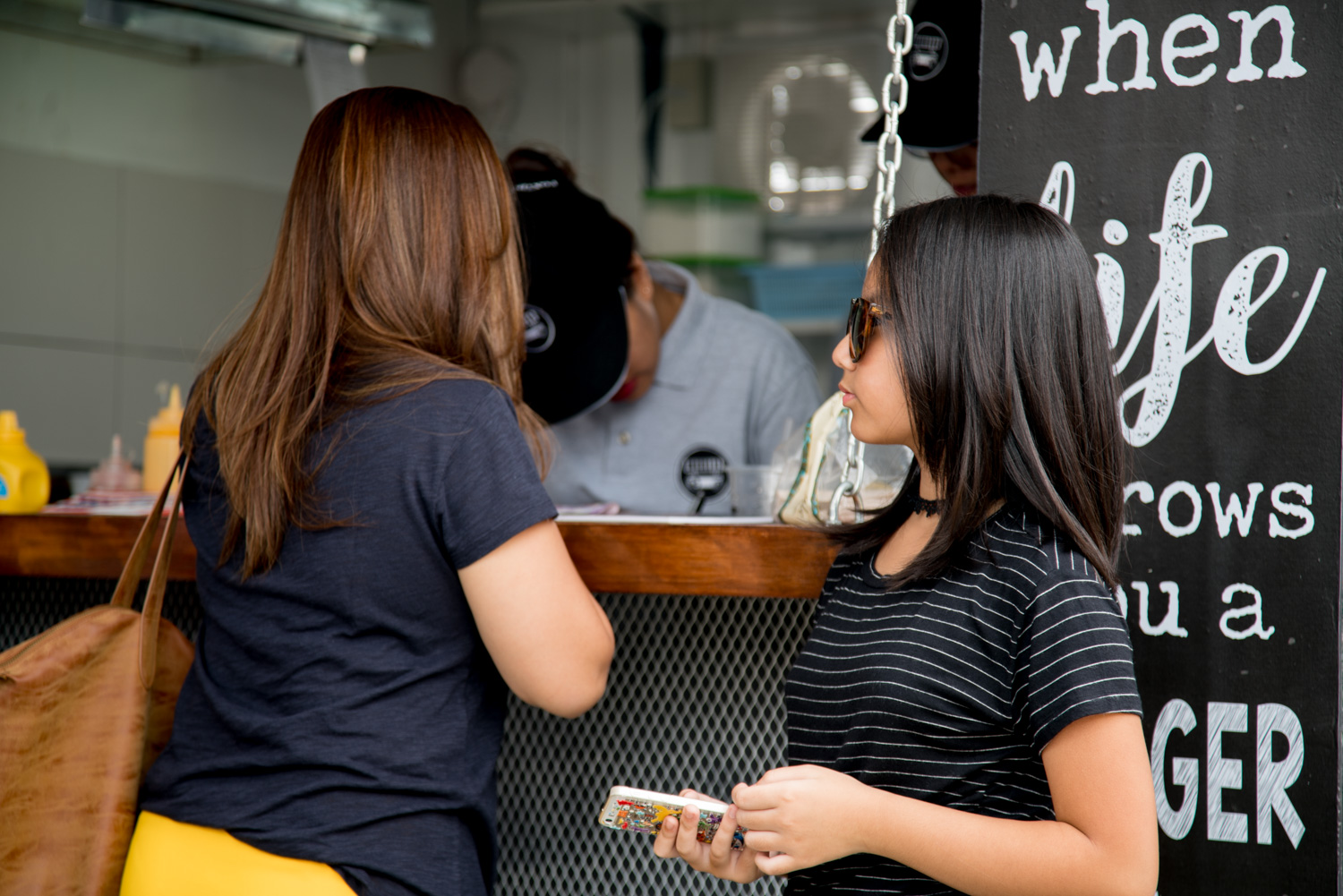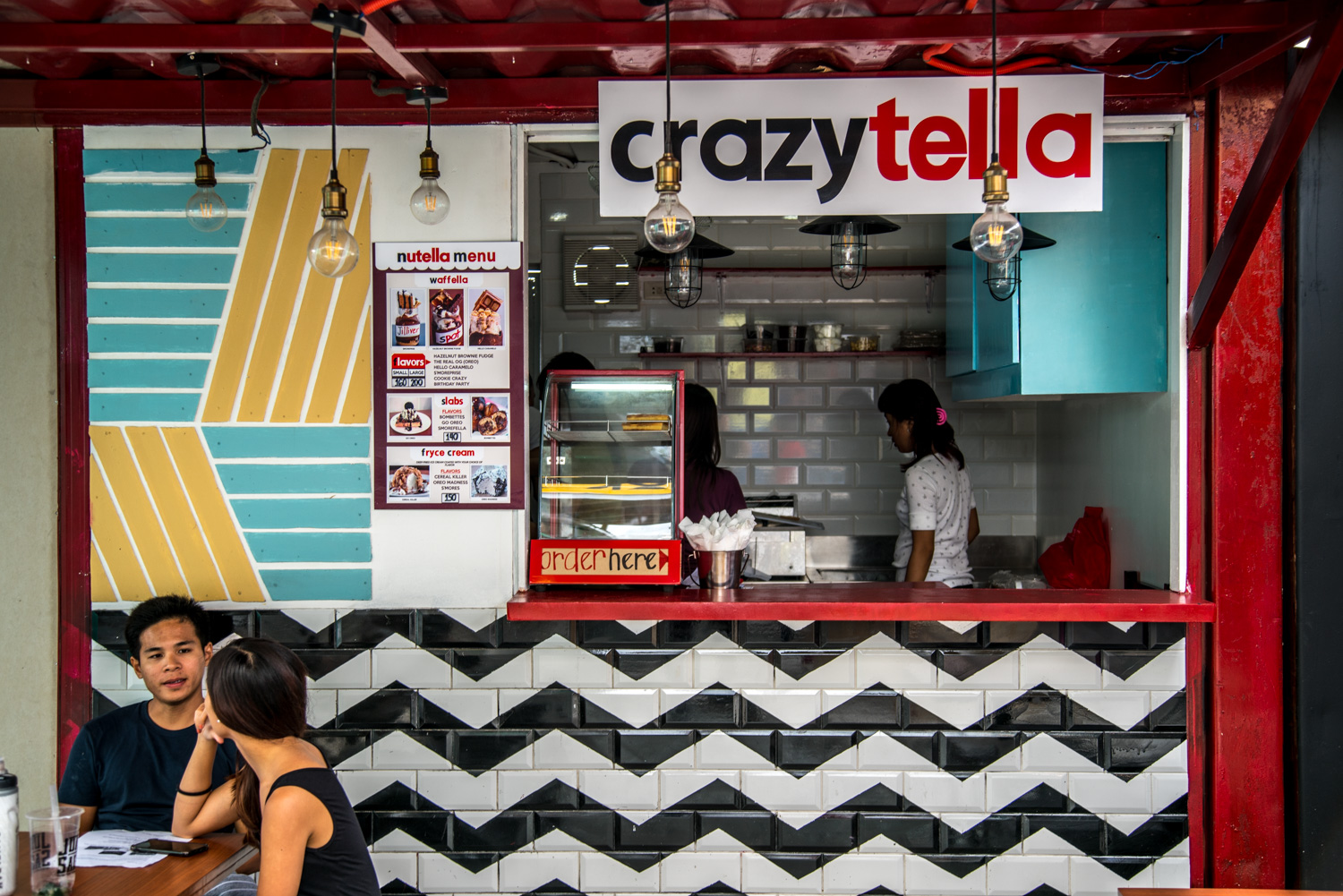 The laid back vibe of the place with designs based on Miami Art Deco and Memphis Milano is a great spot for hanging out. Just a little warning though — there's been traffic complaints since they started construction of the place and I'm expecting it to get worse since they're now open to the public.