Bali, Indonesia
My husband and I took this trip just 2 days after our wedding. Unlike our packed and preprogrammed Cambodian tour, we just asked our friends for recommendations and decided to "wing" our week-long (short!) honeymoon due to his fixed leaves.
All we had in mind was to just finally get a breather, relax and wander away from all the usual tourist party destinations after all the wedding prep and wedding chaos.
Beach, spa, yoga, and all sorts of adventure - here we come.
I instantly fell in love with Ubud, our first stop. This laid back town is abundant in natural beauty as it is surrounded with rainforests and rice paddies. It has so much culture and adventure to offer from arts and crafts shops, museums, Mt. Batur Trek (need to do this next time!), Monkey Forest, to river rafting on the Ayung river.
THIS PLACE IS SO VIBRANT YET RELAXED. I COULD SEE MYSELF LIVING HERE. THE CLOTHES, THE ART PIECES… IT'S SO ME!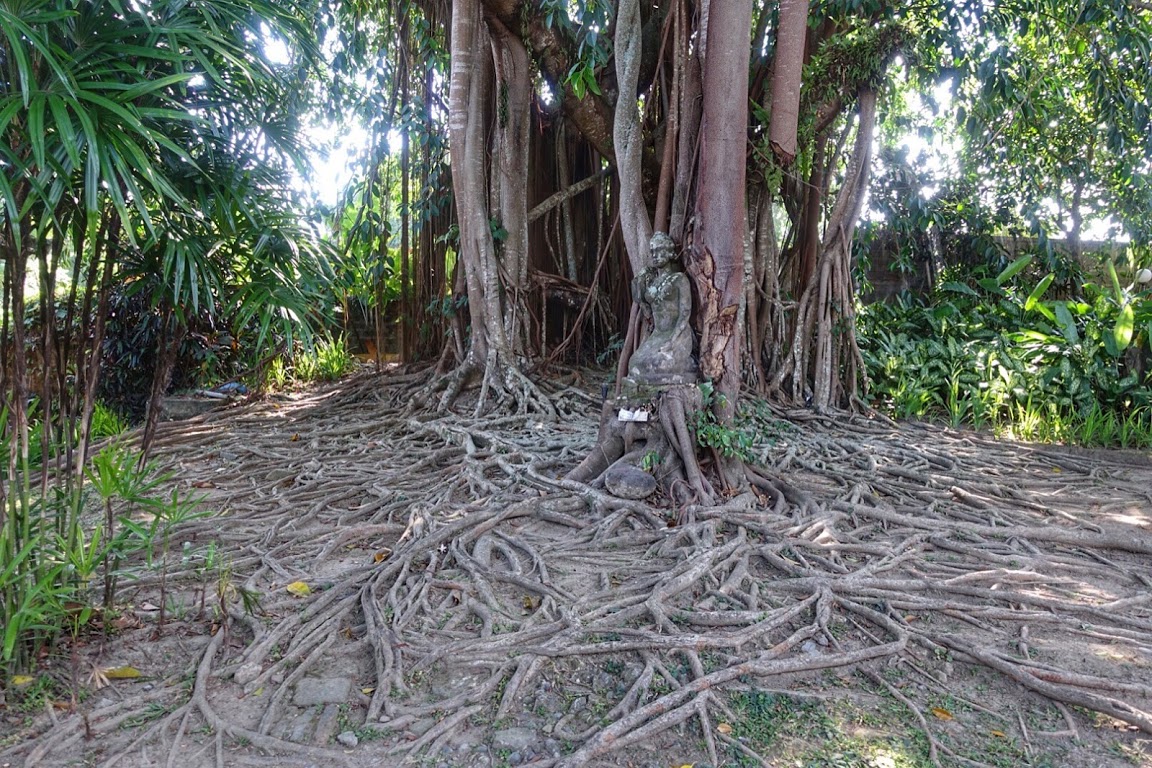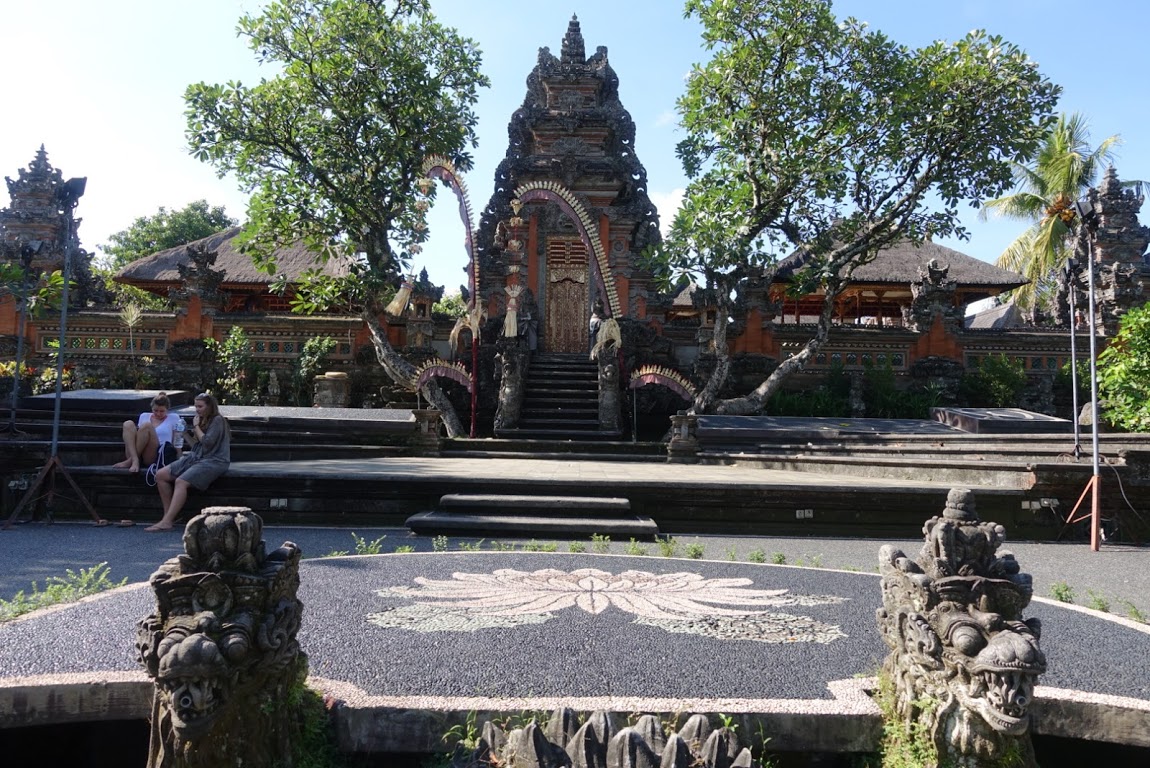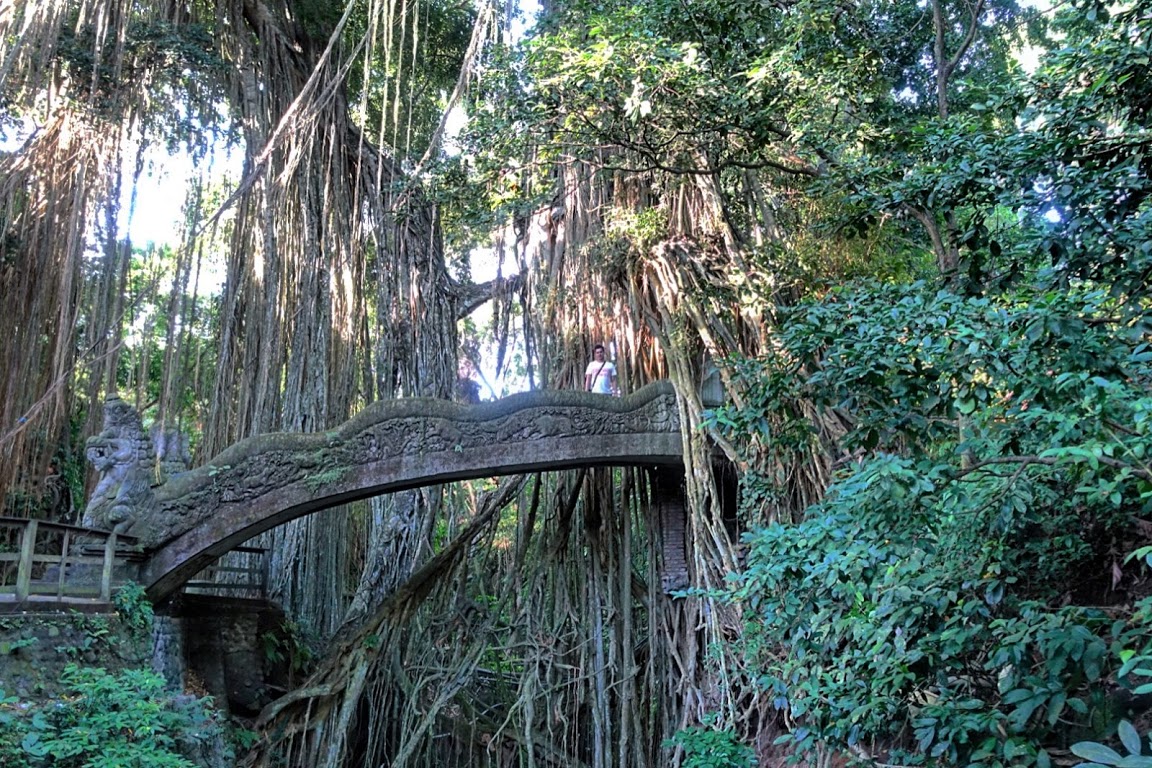 In Samaya, we took the Royal Eat, Sleep & Spa Package which included a 100 candle dinner by the Ayung river, 2 glasses of cocktails & canapes, 6 courses degustation menu, romantic bath set up, strawberry chocolate dip and 2 glasses of sparkling wine to be set up in your villa and a two-hour couple spa treatment at the spa.
Such a romantic treat! With top-notch staff, facilities and amenities to boot, though pricey, it's a place and experience I'll never forget. Being treated like royalty, it was the perfect first stop for a honeymoon.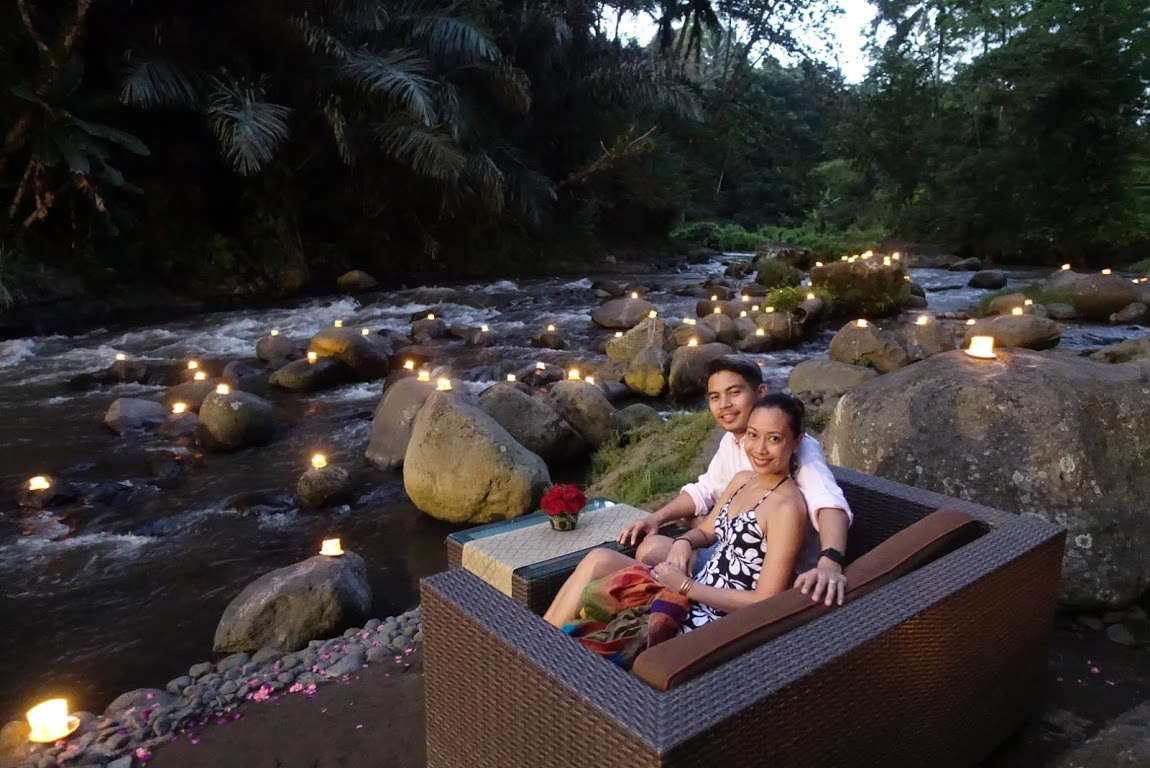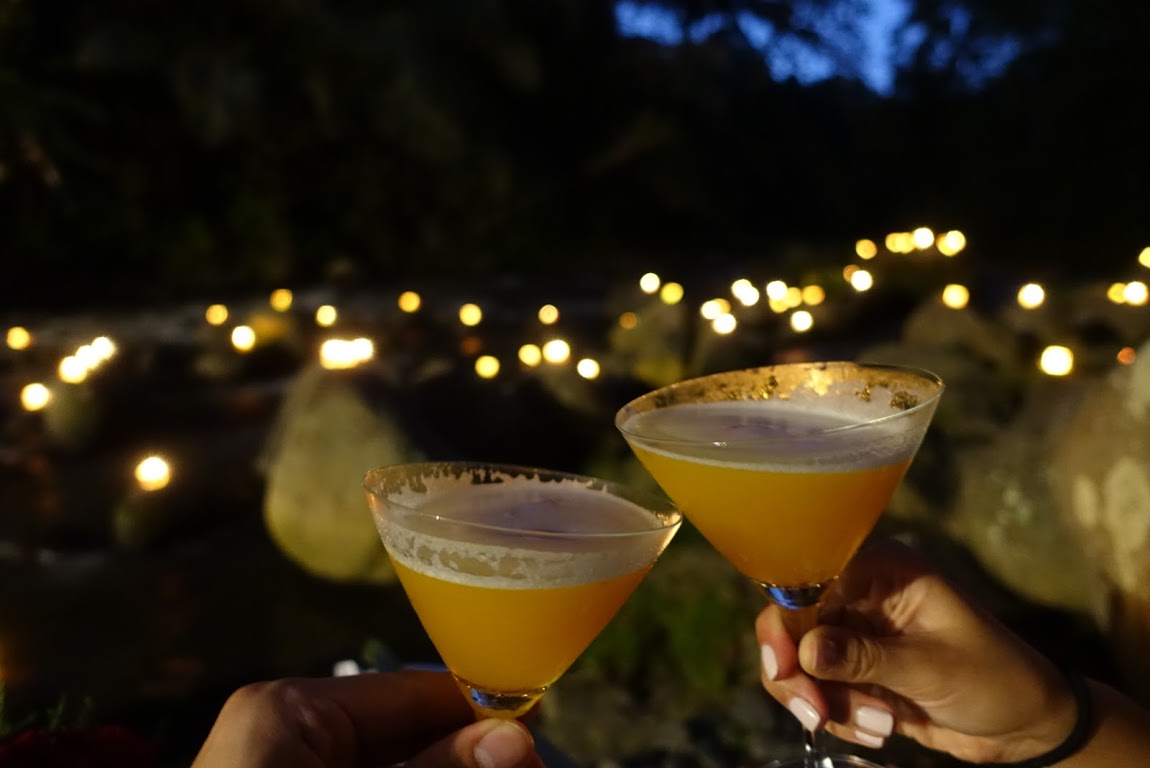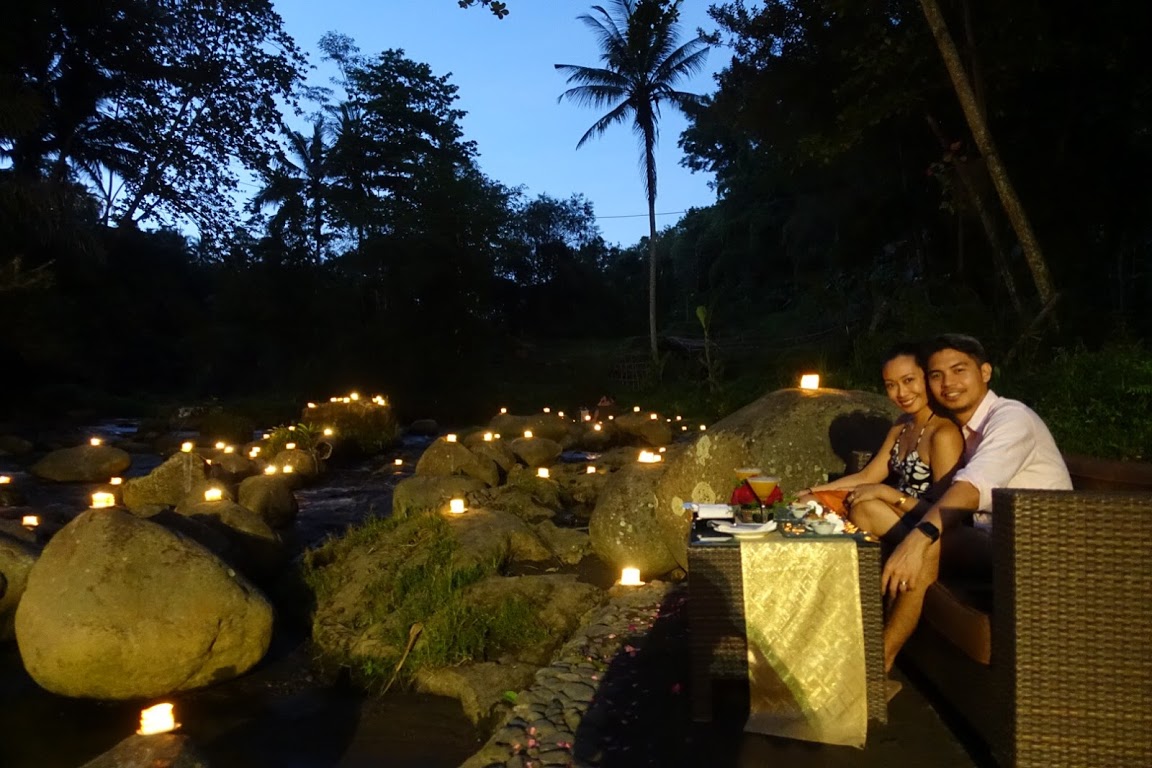 Naughty (Naughty!) Nuri's WARUNG
This eat-and-go roadside food stall/restaurant in Ubud has been enjoyed by celebrities such as Julia Roberts, Jet Li and Michelle Yeoh. The place is pretty dark but the ribs are good and juicy, my husband Don and I shared 3 orders! Be careful when ordering the martini before your meal especially if you're starving! I easily get tipsy when I drink alcohol with an empty stomach.
WHEN THE LADY FILLED OUR GLASSES TO THE BRIM AND WAITED FOR US TO TAKE A GULP SO SHE COULD POUR THE REST OF IT FROM SHAKER, I KNEW IT WAS "BYE BYE" FROM THERE.
YES, IT'S LETHAL.
ULUWATU
Home to the Pura Luhur Uluwatu Temple and the number four surf destination in the world for surfers of all ages.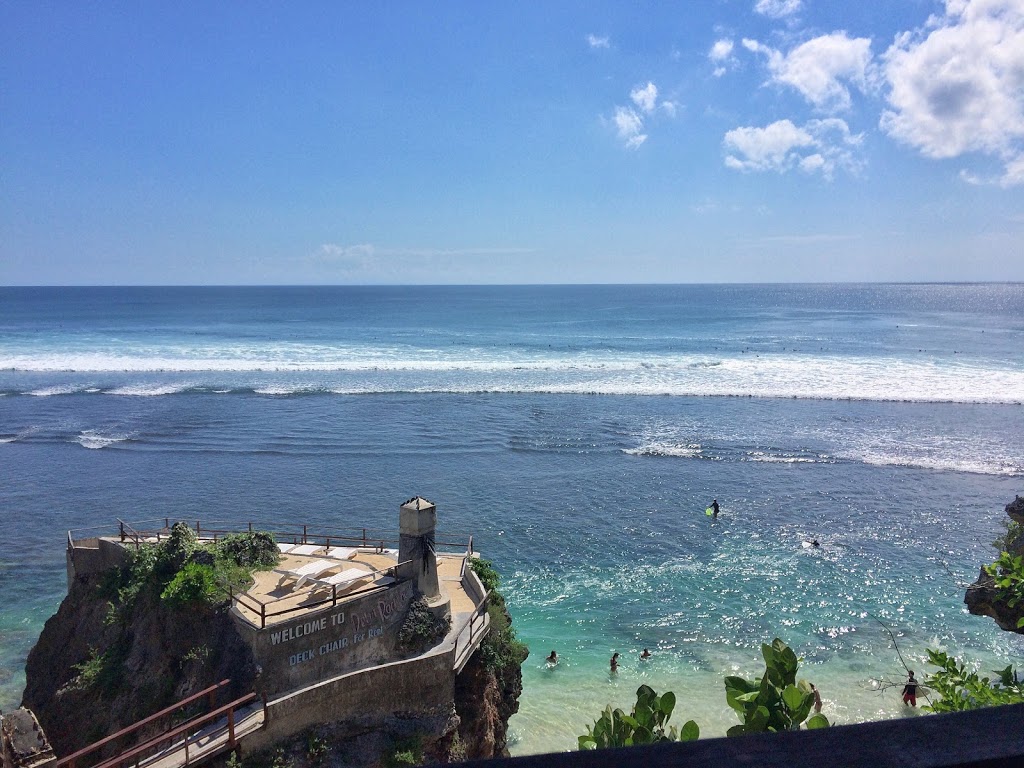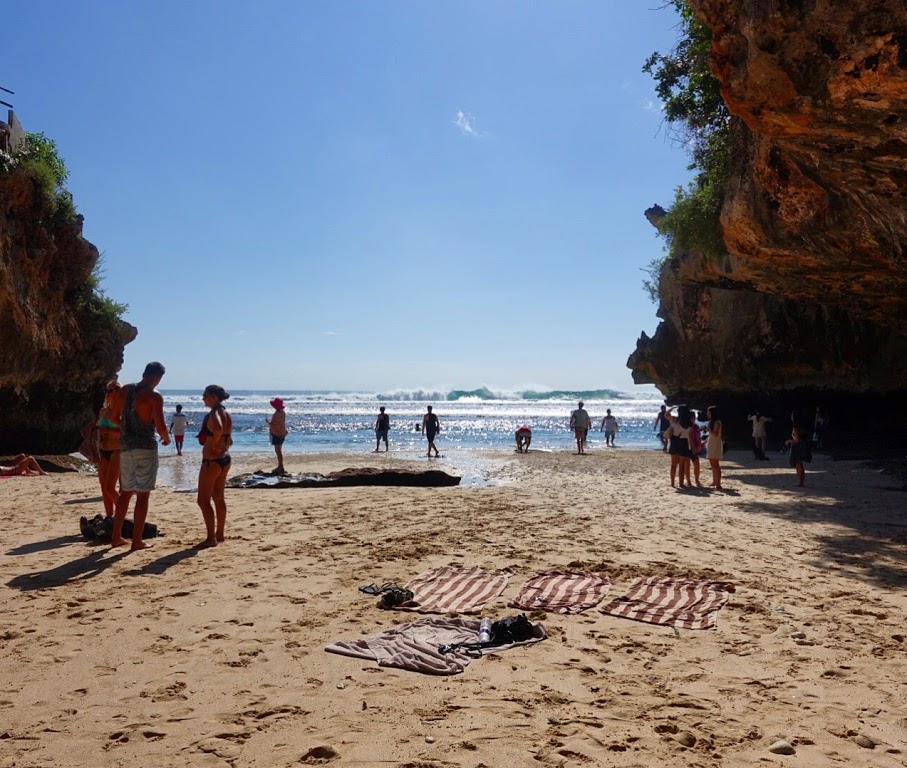 When exploring Uluwatu, my advise is to rent a scooter (7 USD) as it is waaay cheaper than renting a taxi for a certain period of time. It's definitely an easier way of going around, avoiding the possible traffic during the day.
RENT A SCOOTER.
YOU CAN JUST RIDE AWAY, PARK, AND WALK, NOT HAVING TO WORRY ABOUT YOUR TAXI DRIVER AND THE BILL AT THE END OF THE DAY.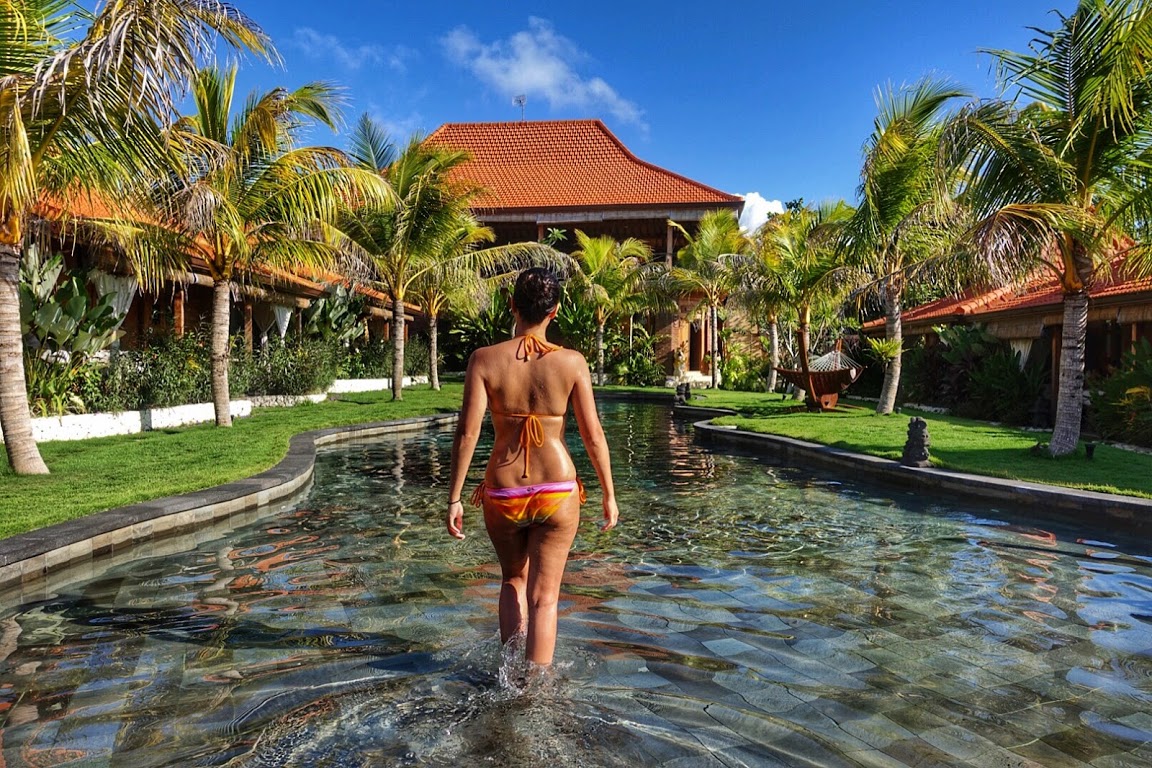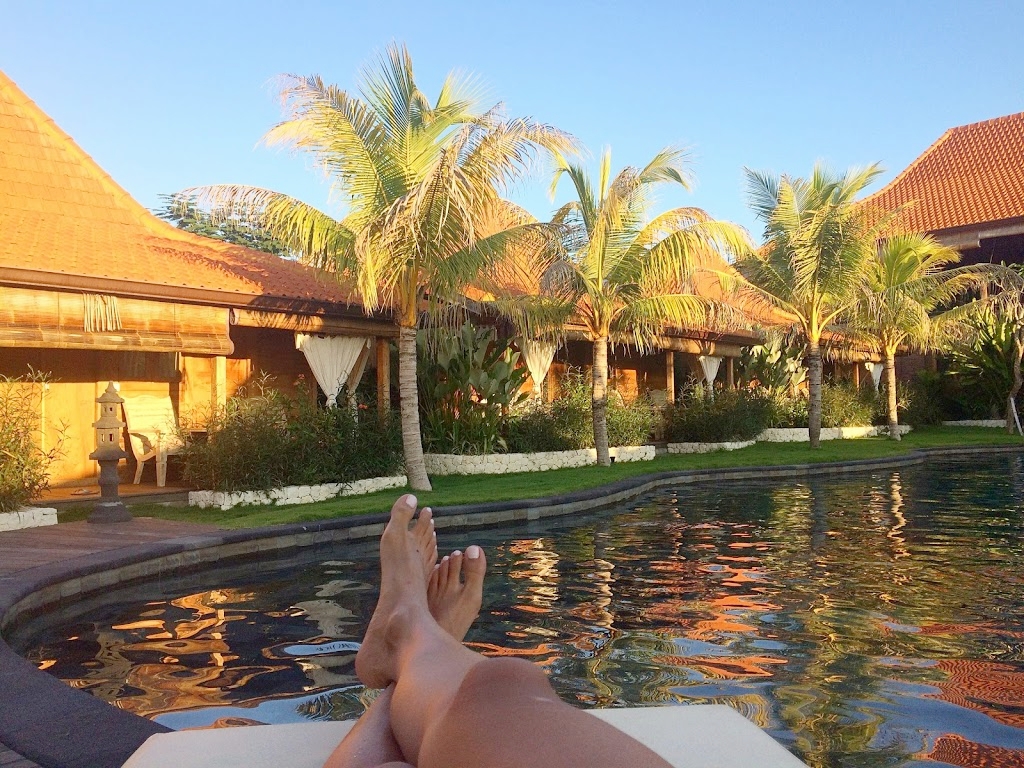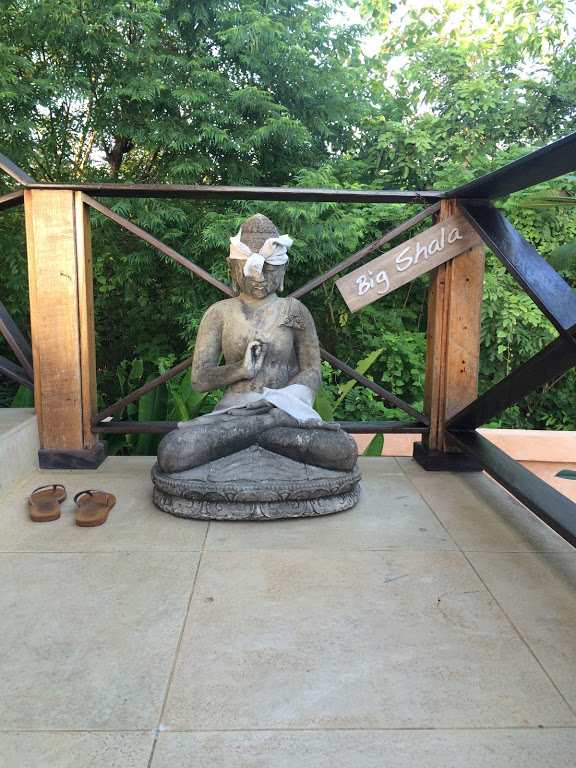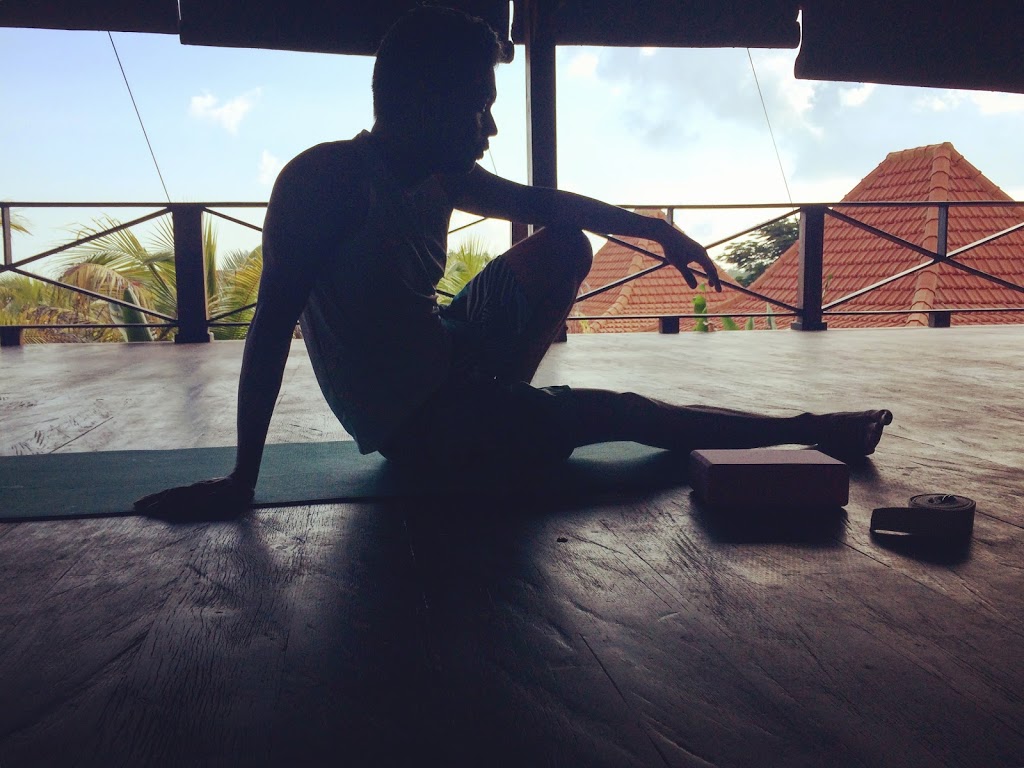 We stayed at Yoga Seacher, a yoga center built in the original Java architecture, with 100% recycled wood. Its kitchen serves you local and organic, vegan, raw, gluten free food - a refreshing and cleansing break from the usual Nasi and Mie Goreng! I encourage you who have already stuck their tongue out at the thought to give this a shot. You might just find a new love for heathy-eating and drinking!
After a 10-minute walk from Yoga Seacher, you will find the famous Single Fin surfshop, bar and cafe where one can watch the majestic waves of Uluwatu while enjoy the rich food and cocktails amid some DJ beats.
Trickling down below it are the more affordable restos and surf shops that's worth checking out.
If you're looking for a bit of culture, head on to the Uluwatu Temple to enjoy the sunset and watch Kecak and fire dance - a Balinese dance which isn't accompanied by any musical instruments but a choir of men depicting the battle from the Ramayana, an old Indian epic.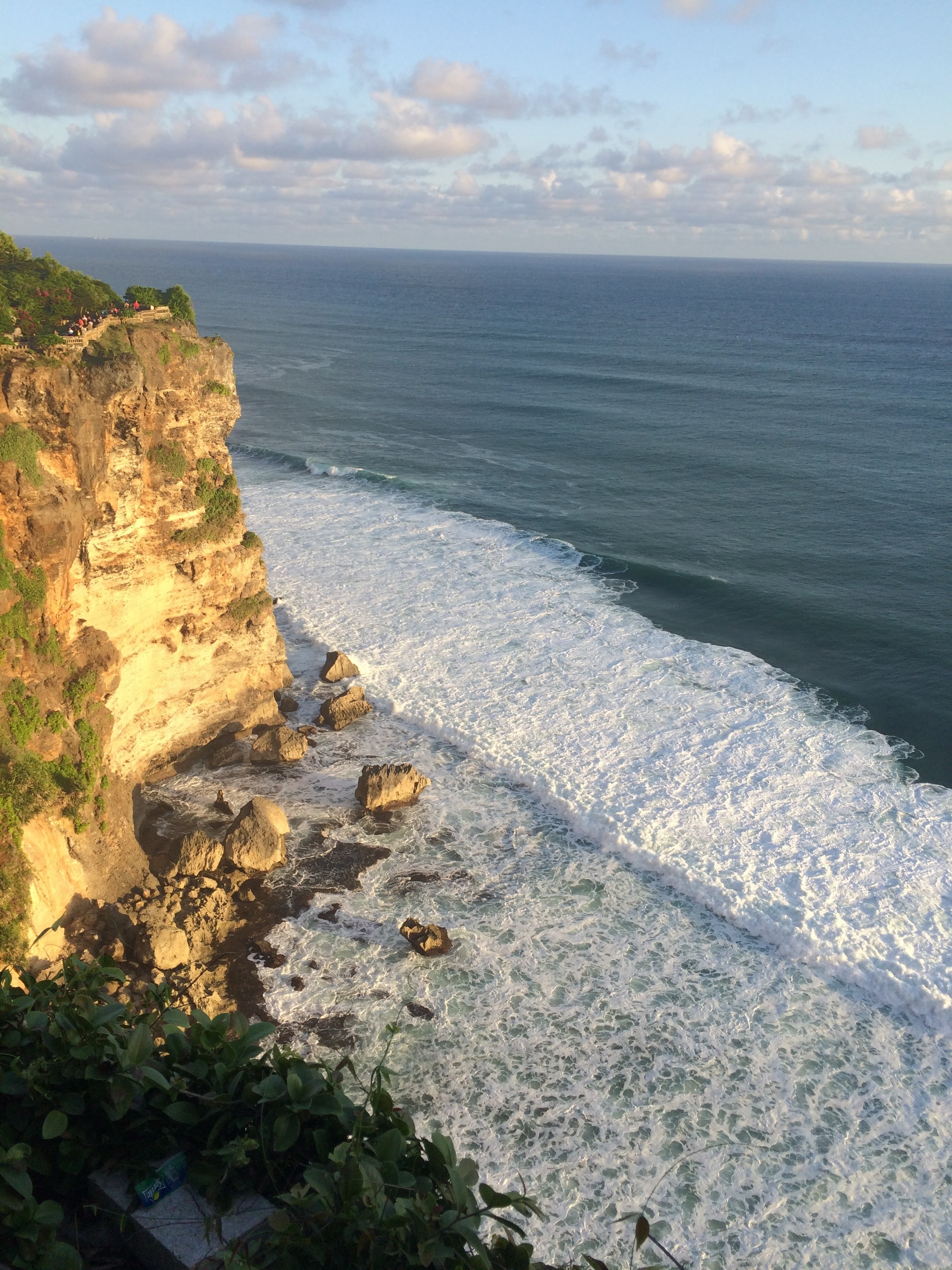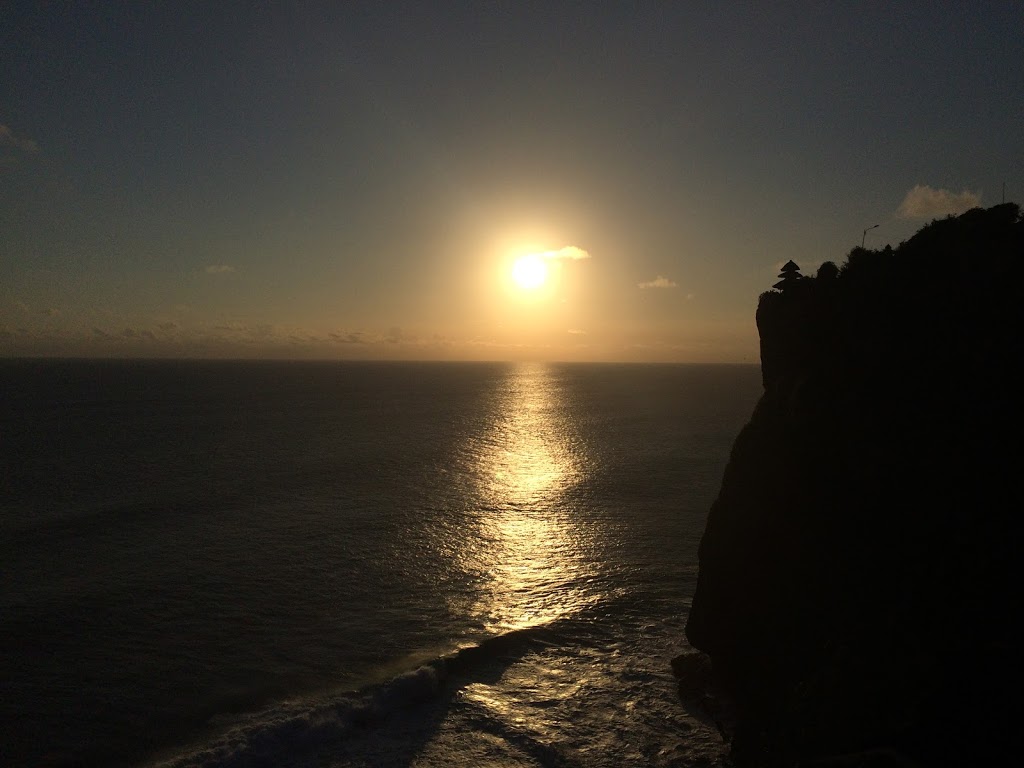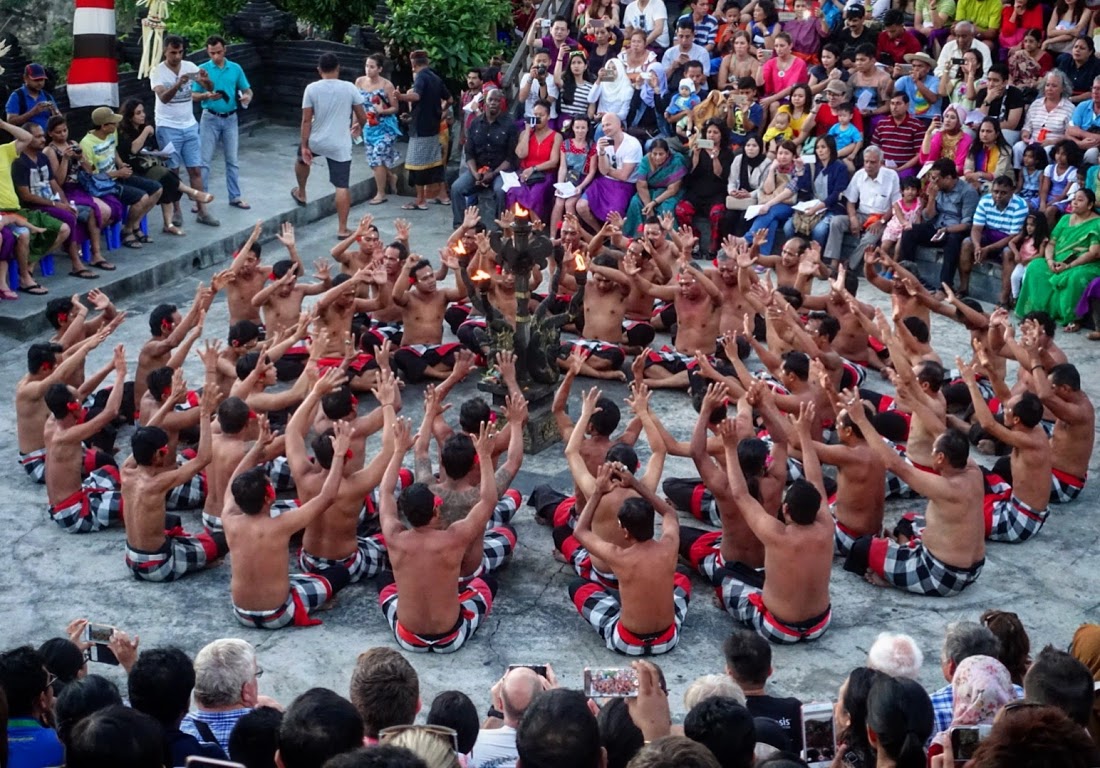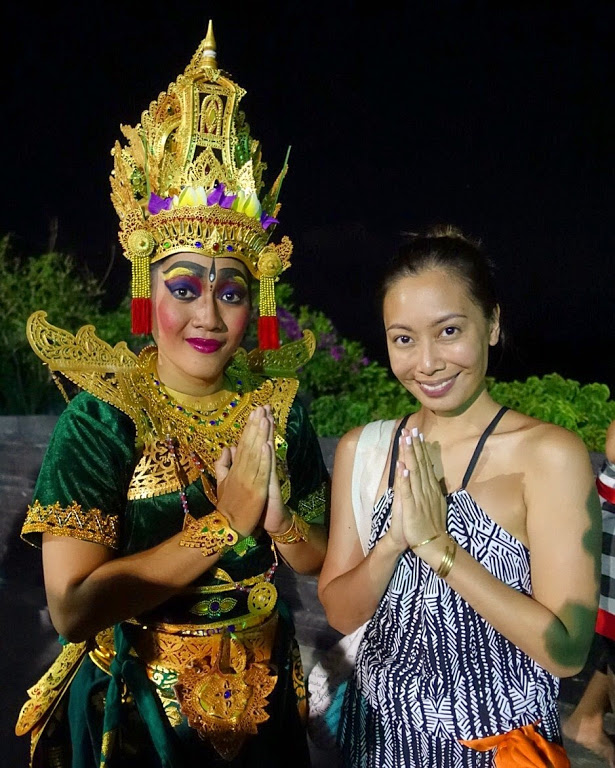 Jimbaran Seafood Dinner Experience
From Uluwatu, we took a cab to Jimbaran Bay (about 30 mins away) to a beach strip with about 30 restaurants side-by-side, all serving the freshest catch (I didn't need Claritin). We ordered a good size of fish, huge prawns, oysters and squid all grilled with their special red sauce. Whatever it was, it went so well with everything!
With mounds of rice and seemingly bottomless coconut juice (from huge coconuts bigger than your face), our wonderful dinner amounted to (63 USD). And that's enjoying it with the sand beneath your toes, sea breeze and the sound of crashing waves just meters in front of you.
CANGGU
A beach area in South Bali with large coastal stretch of about 8km, Canggu (pronounced as Chang-gu), is known as the home of surfers and hipster cafes.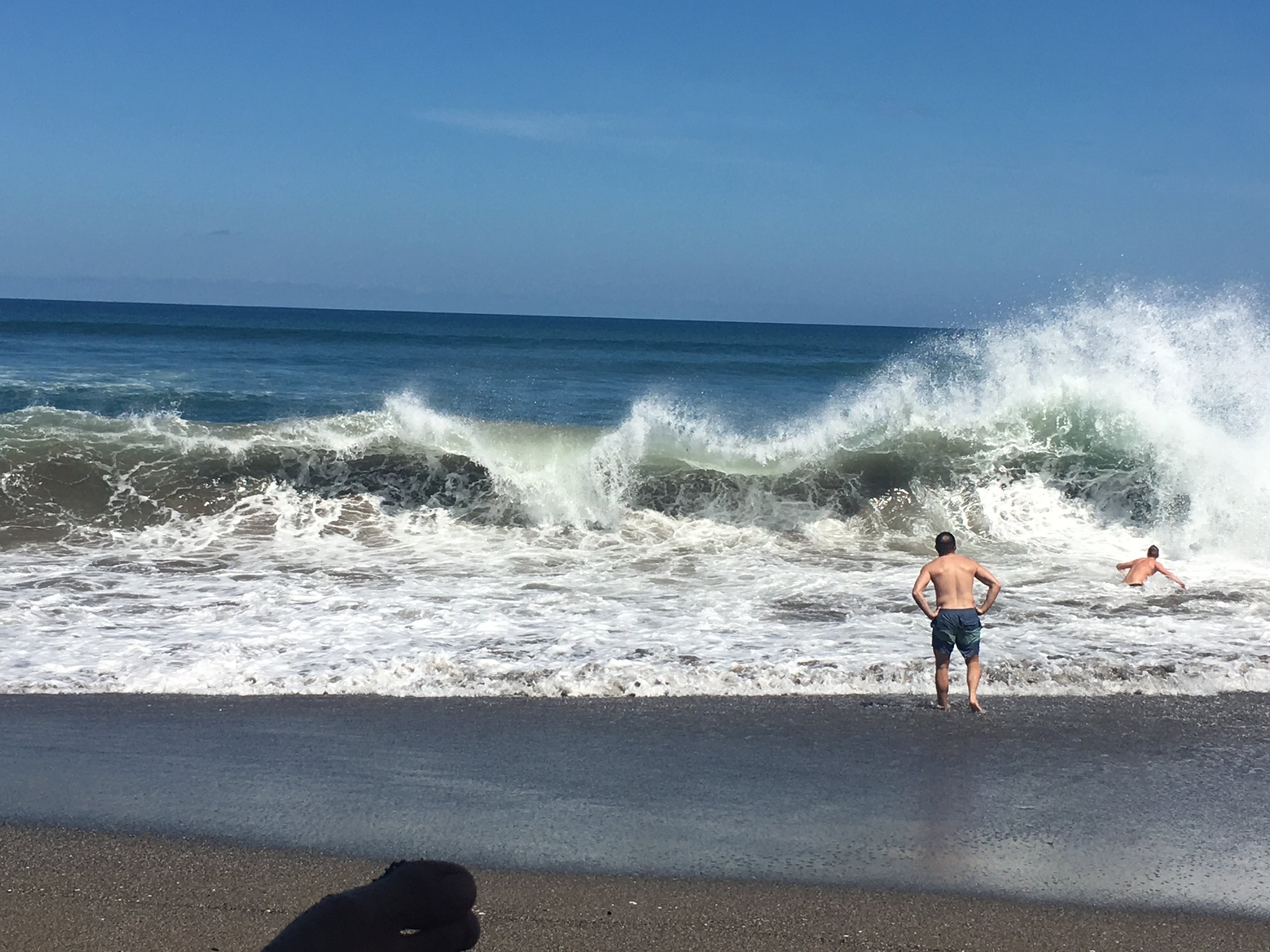 We explored Echo Beach until we hit Batu Bolong Beach where you can pretty much get a 2-hour surf instruction (about 17 USD) or board rentals (as low as 5-6 USD) almost anywhere.
They advise beginners to hold off surfing at noon, come back about 2pm, as the waves are monstrous right at the beach. Some took it as a challenge, finding the right timing to cross the waves as the waters were calmer meters after it.
Standing 5'2", all the waves looked the same to me - a wall of water.
Little did I know that the one I picked to dive into was colossal. It sent me tumbling back with tons of sand in my bikini.
My bottoms never felt so heavy. I probably mooned everybody by accident just like how the others did.
Yep! Not the only one. HAH!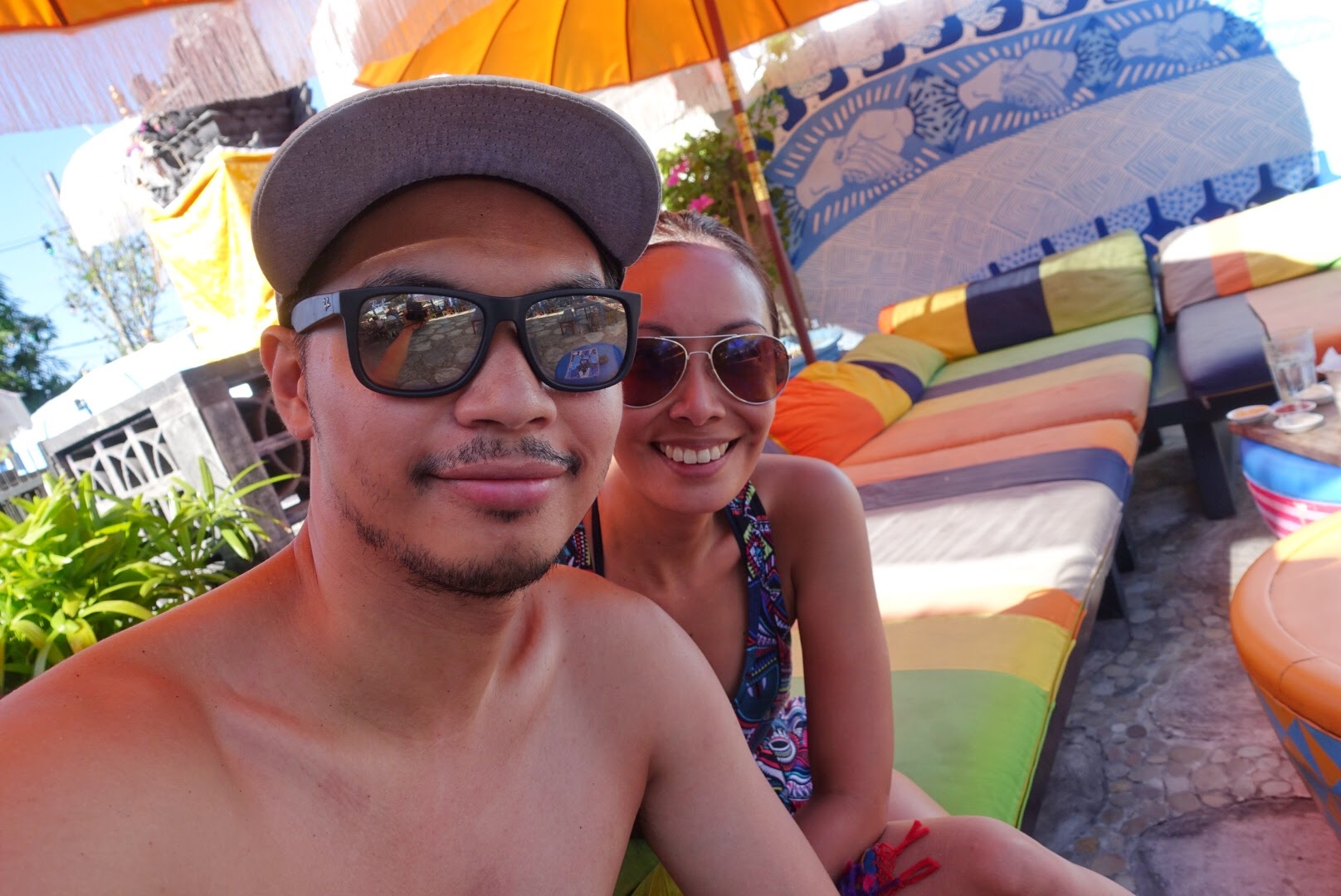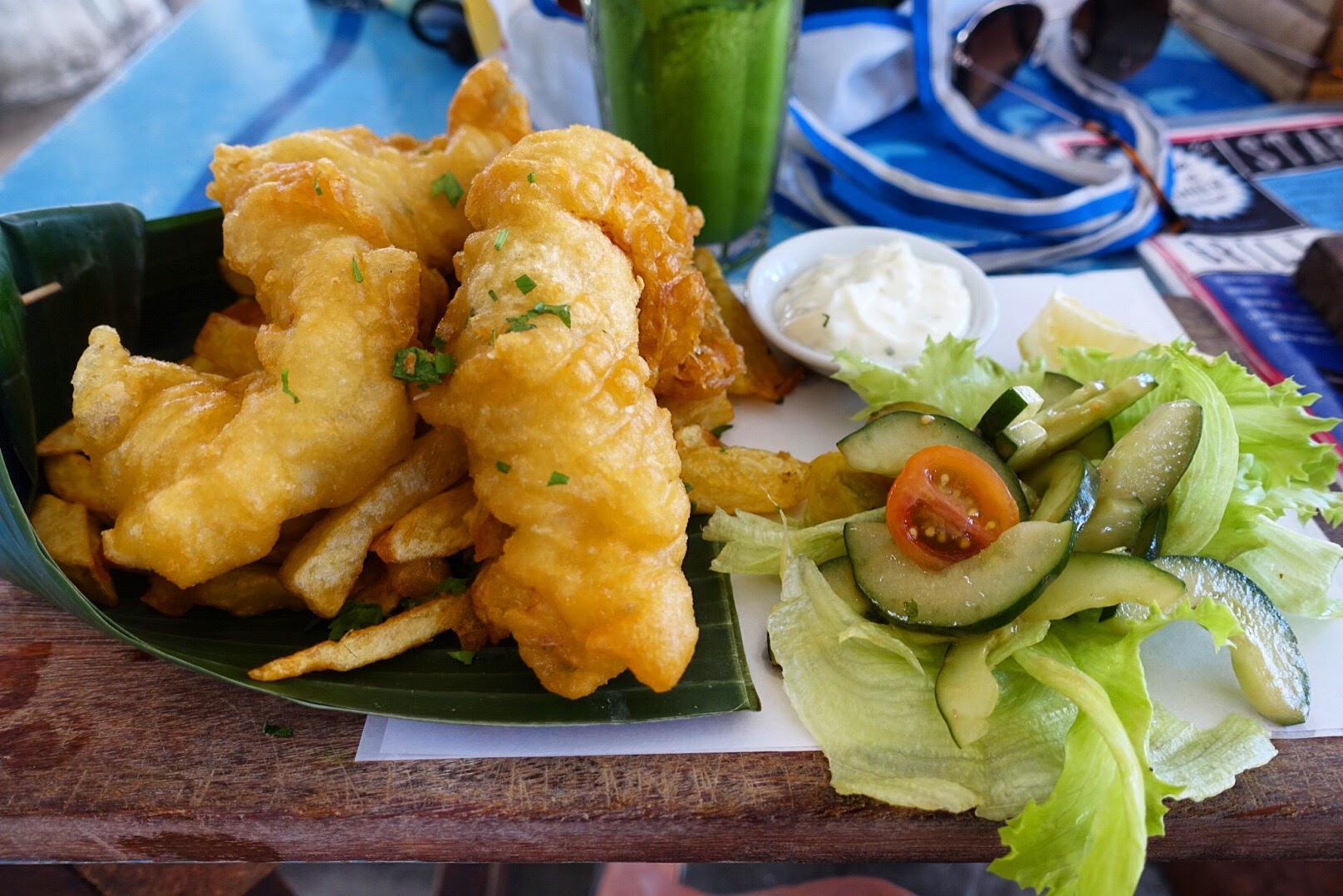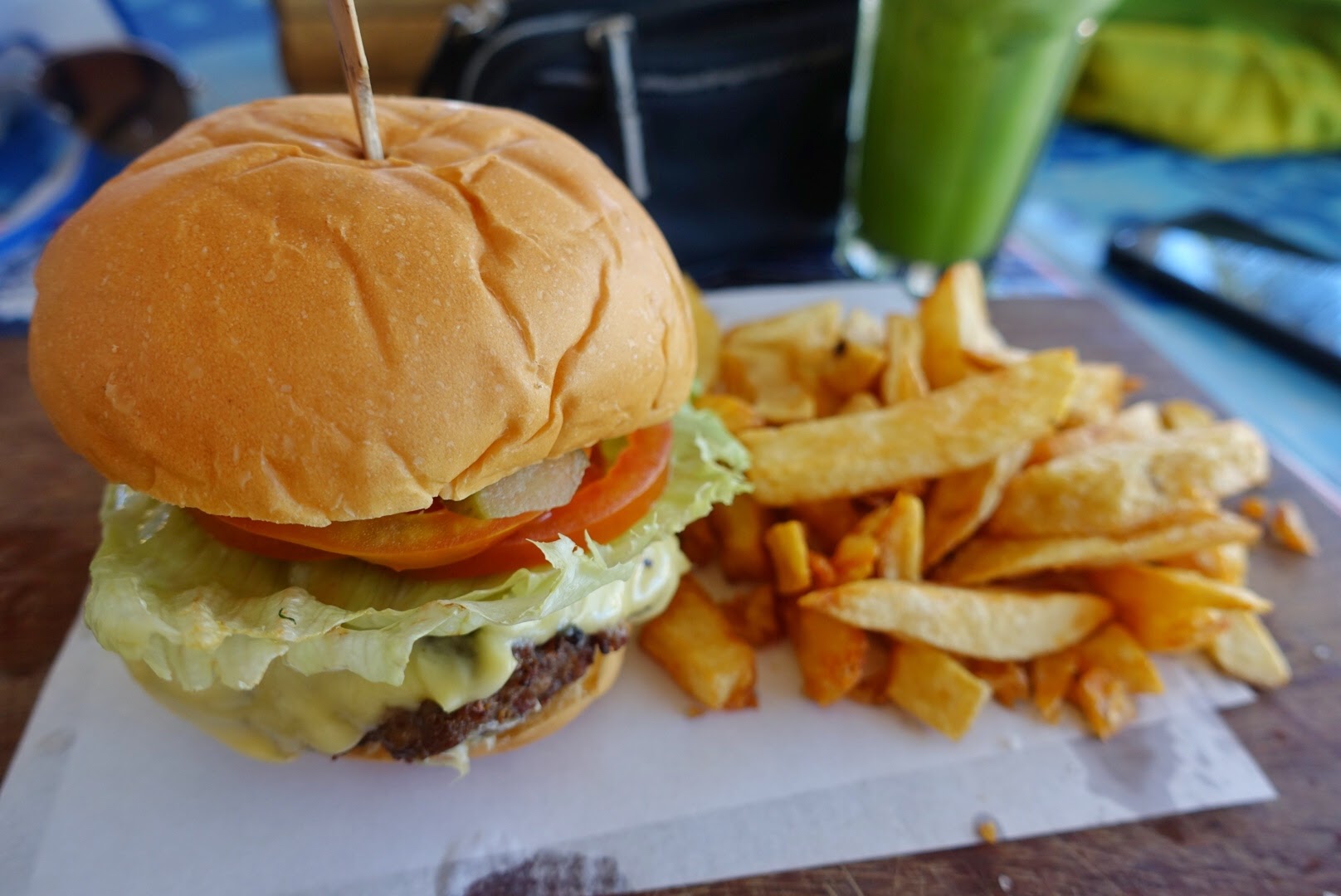 Located right on Batu Bolong Beach, Old Man's is where surfers hang out before and after going into the water. The bar is vibrant and open, offering refreshing drinks and scrumptious eats. This is where we killed time and it didn't feel like a chore at all. Food and drinks are reasonably priced (15-20 USD for 2) as servings are sizeable.
THe FISH Slabs WERE Huge, Creamy and Piping Hot, CoATED IN CRISPY BATTER. YUM.
My Travel Takeaway:
Transfer from one town to another at night to avoid traffic and heat. If you're lucky like us, some resorts will allow you to stay way beyond check-out time.
Rent a scooter when you can. It's fun and practical!
If you're looking for a less crowded beach for sun-bathing and/or surfing, forget Uluwatu. Head straight to Canggu.
Make time to check out the islands. Next on my list is the Gili Islands.
Miko Tabuena