Balai sa San Juan, Batangas
The monotony of being stuck at home or going out purely for work started to take its toll on my sanity. Being a travel junkie, I felt a really bad case of cabin fever creeping in. I needed to get out - stat!
It's been months since I've gone out of the city before this trip. Being newly married and having a place of our own, my husband and I were in the process of adjusting. We would divide chores from cooking, washing dishes, cleaning the bathroom, etc. Apart from that was work. On top of that, I got sick which required me to be on bedrest for almost 2 weeks! There was hardly anytime to take a decent break.
Finally zeroing in on a long weekend, my friend called our usual beach resort (La Luz) for a reservation but lo and behold, it was fully booked. All the other resorts surrounding it seemed expensive until she stumbled upon Balai sa San Juan.
This is just what I needed.
The combination of the vast area (7 hectares!) surrounded by lush greens and fishponds, fresh air, and the beach just made the atmosphere absolutely calming. With a slightly hidden charming little stone chapel (view video above), I could see why some couples would wish to have their wedding and reception here.
IT'S NOTHING FANCY BUT IT'S VERY MUCH A DECENT PLACE TO UNPLUG AND UNWIND. IT'S EASY ON THE POCKET AND US GIRLS DIDN'T HAVE TO WORRY ABOUT PREPARING FOOD (BIG PLUS!).
POOL, BEACH, and BON FIRE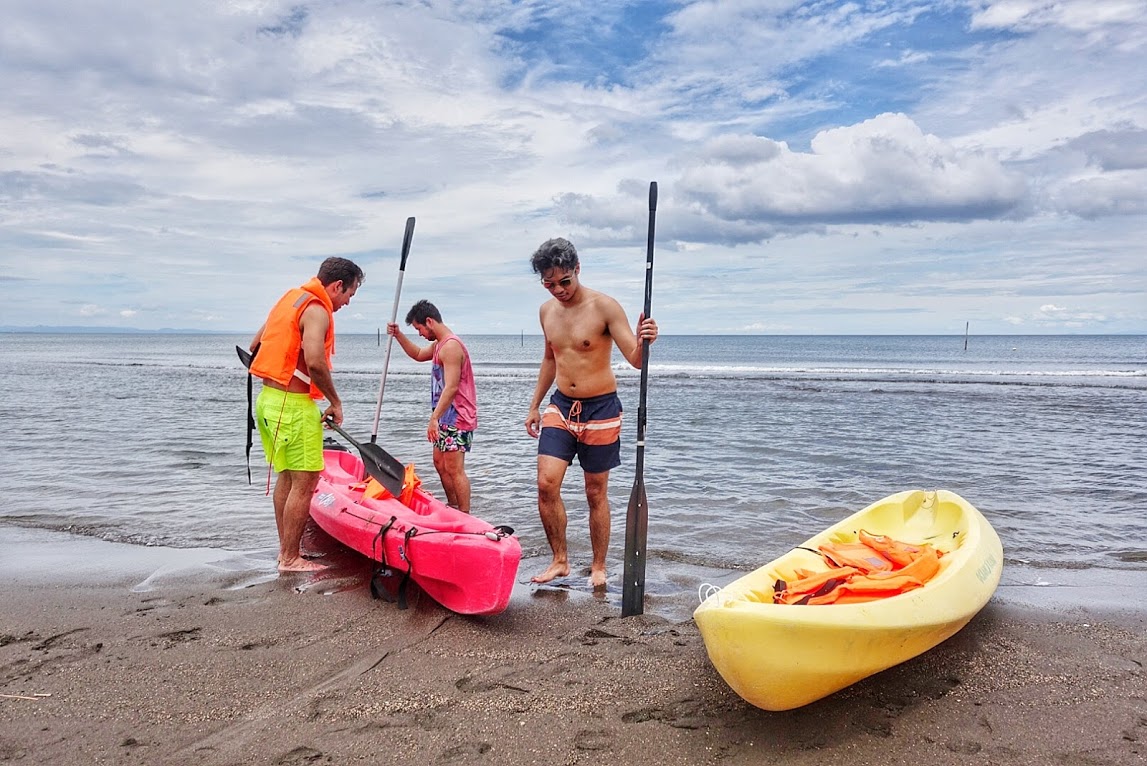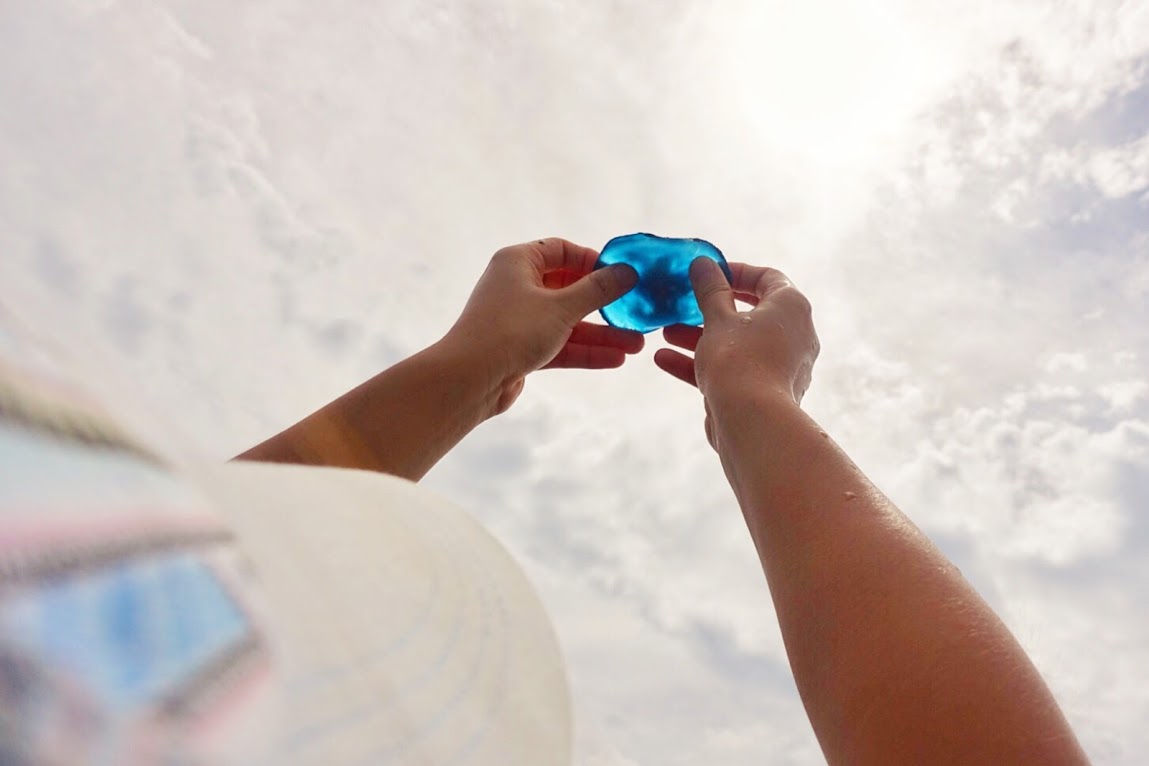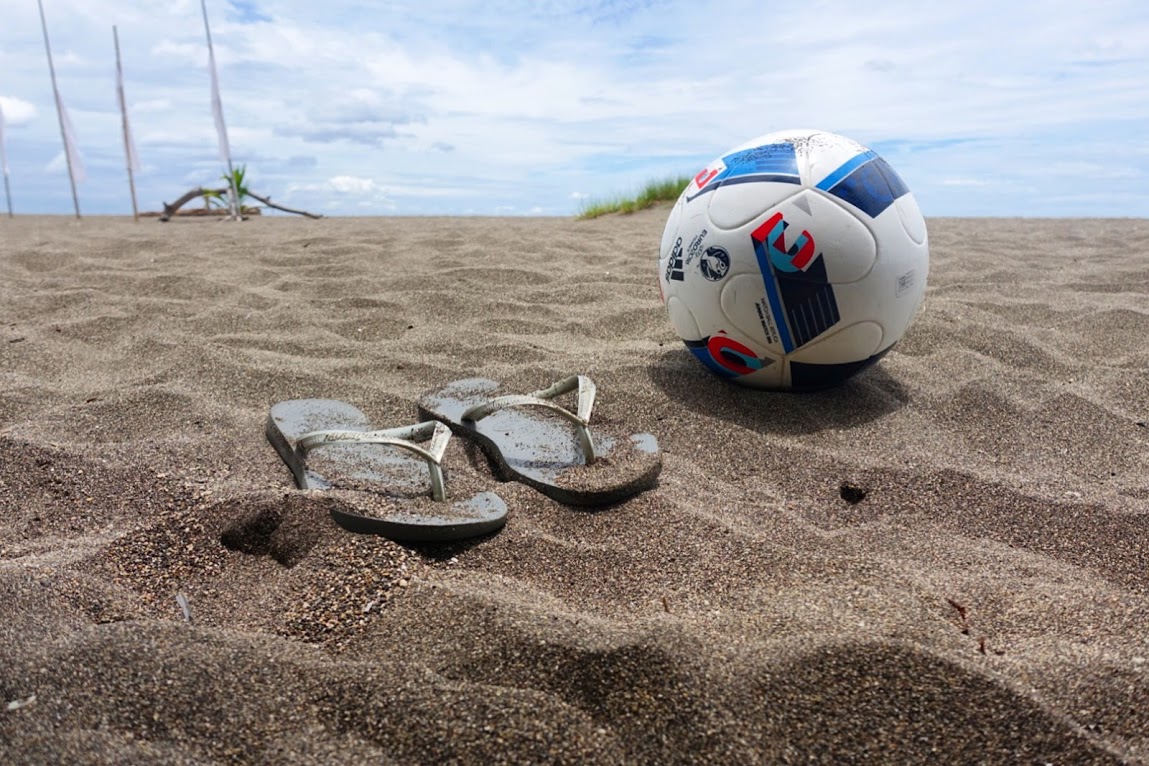 During the day, we'd either cool off at the pool, wander around the area or have our own mini activities by the beach. While the boys had a mini excursion kayaking out at sea, the girls decided to stay behind, explore the vast coast and tried rescuing beached jellyfish.
The beach isn't really swimmable. It's shallow and you will most likely spot some (beautiful) jellies especially during the summer season. It's perfect for wading though.
Just hearing the gentle waves and feeling the sea breeze brush through my face was already a delight for me.
At night, we hung out at the beach. You can either have a bon fire set up or make your own. We brought our own speakers and bags of chips. The booze could be ordered at the resort. With all these plus great friends and conversation, we were all set and steady.
The boys opted to make a Dakota Fire (smokeless fire!) inspired by Bare Grylls, wherein they had to dig two pits - one for fire and the other for air flow. I found the science and benefits behind it fascinating! Glad to have learned something new. :)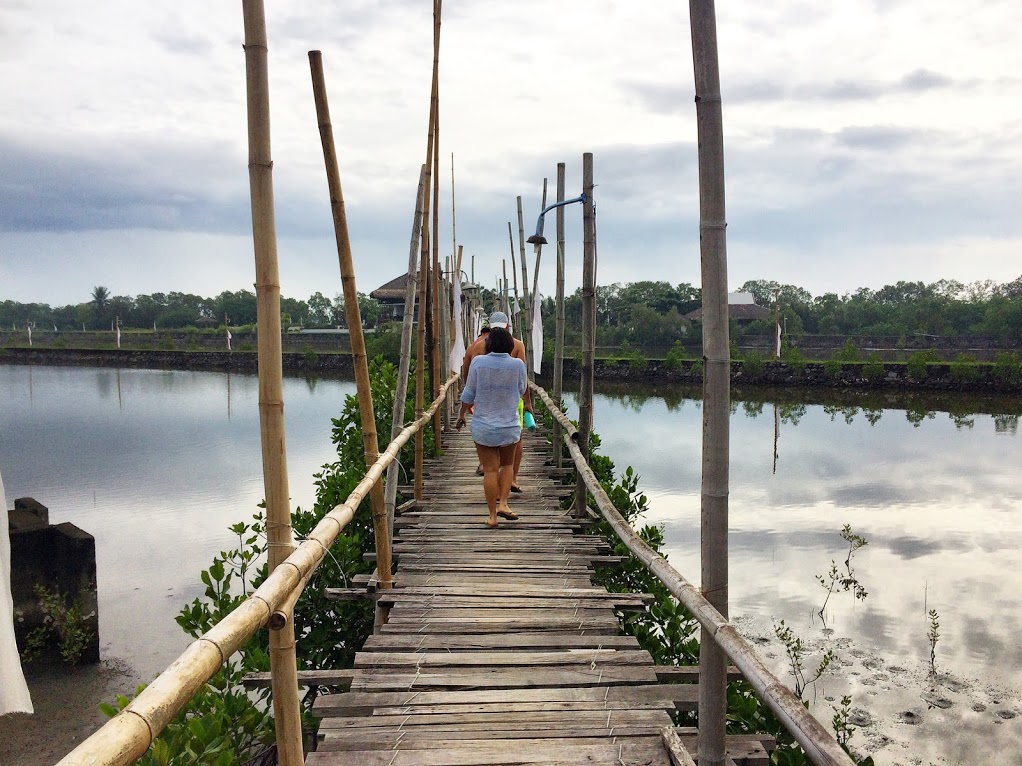 One of the things that got me sold to this place was the grub. To get to the dining area from our room, we had to cross a 120-meter wooden bridge. I didn't mind the walk at all.
It's like a pot of gold waiting for me on the other side of a peaceful journey.
From pancakes, pandesal, longganisa, tocino and danggit (with fried eggs and garlic rice, of course!) for breakfast to grilled liempo, ginataang manok, spicy seafood, sweet and creamy pumpkin soup which went really well with the breaded pork chops for lunch and dinner. Not bad at all for P1,050 (about 21 USD) which include 3 meals + snack/merienda.
This place is where you'd want to tune out of the city stress and finish writing a book or review for your board exams - anything that does not require wifi as they don't have any to promote peace and tranquility. Whether you're soul searching or just itching to unwind and be near nature, P3,300 (about 69 USD) a night for 5-6 pax is not bad at all. It's pet-friendly too!
For beach bums (who actually like swimming in the beach) and adventure-seekers, please be aware that THE BEACH IS SHAllow AND tHe PLACE Is very very chill. :)
Miko Tabuena