Baler
We left Manila around 12am Saturday and arrived at 6am, ready to surf. I could already see some surfers riding the waves. Several affordable resorts are there to greet you, all lined up right by the beach and close to each other. Walking around the area is not a problem. If you want to go a bit further, a tricycle is available just around the corner.
We stayed overnight at Smart Beach House in a room that can fit 2-4 people for P3500. If you happen to get there earlier and your room is available before check-in or would like to leave later than your check-out time, you just pay an additional P100 per hour. Not bad at all, in my opinion.
Surf lessons came from the gracious people of Surfskwela! Board rental and an instructor in uniform is P350 for an hour. Make sure to surf early in the morning (as early as 6am) so you don't end up having to dodge other people while enjoying your potentially long ride.
Aside from surfing, we took a tricycle then hiked our way to Ditumabo Mother Falls. In October 2015, Typhoon Lando caused the falls to cave in, made the basin smaller, which in turn made the current more intense. The rain during our hike must have added to its strength and almost carried some of us away! A wee bit frightening at that time but an awesome experience, nonetheless.
Where to get some good grub? Hurry to Kusina Luntian (it gets filled easily) and you get a charming ambiance to boot! Be ready to leave your slippers at the foot of the kubo, sit on the floor, and get your hands dirty as you enjoy the food (served on banana leaves and coconut husk bowls) "kamayan" style. Wapang-Wapang na Liempo is THE BEST.
Having enjoyed all of the above in Baler's simplistic and relaxing atmosphere, I don't mind travelling 6 hours again even for just a weekend. It was definitely worth it.
Photos courtesy of Miko Olfindo, Bianca Yuzon, Don Tabuena, Ken Boren and Wilson Faraon.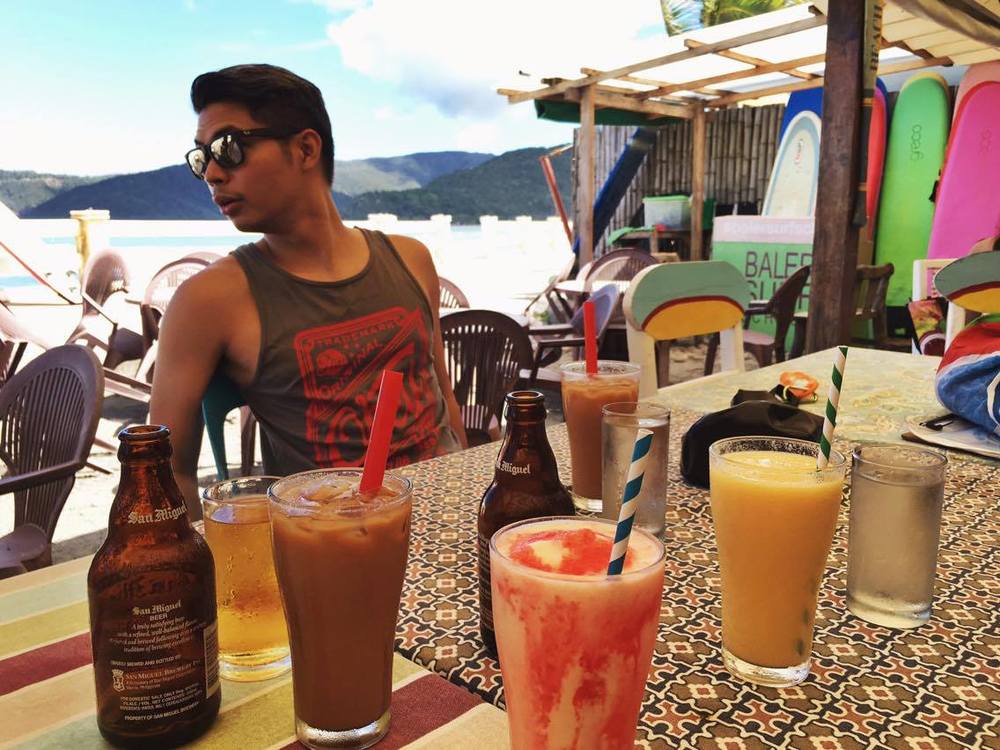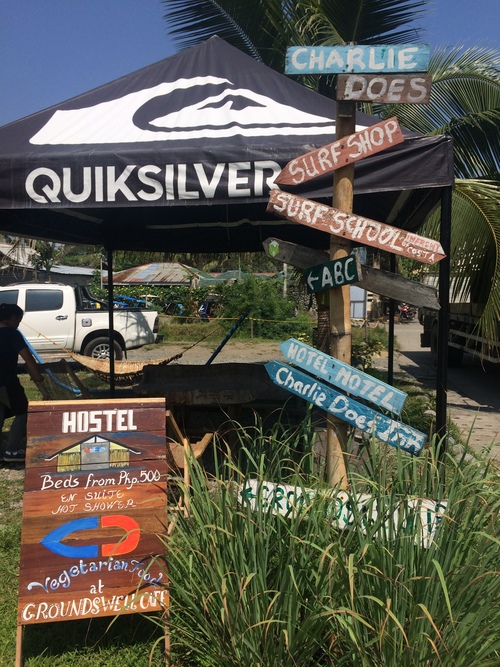 Miko Tabuena